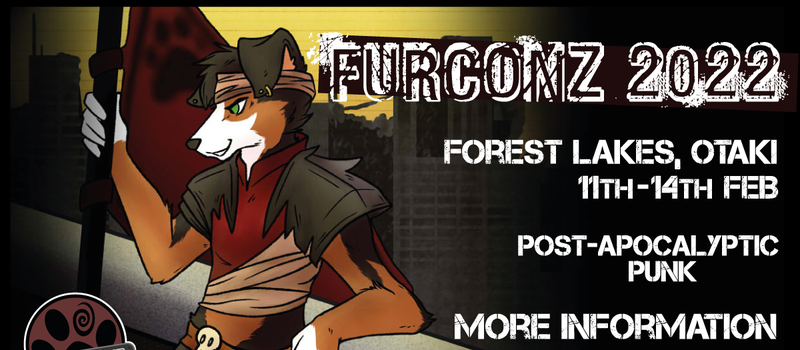 FurCoNZ 2021 Announced
November 8th, 2021 — by Kakapo
Haere mai e te whanau Furry o Aotearoa - FurcoNZ has been confirmed for 2022! The convention will be held February 11th-14th, at the Forest Lakes Camping & Convention Center, Ōtaki!
We'll be announcing more details and activities over the coming weeks - please sign up to our newsletter, or follow us on social media to keep up to date with information as it's released. You can view the dates that tickets will go on sale on the Registration page above. Note that you don't have to pay immediately - the deadlines for each type of ticket are listed under each item.
Unlike previous years, we are opening overnight attendance to those aged 14 and up, with particular conditions on younger attendees. If you are <18, please review our Youth Information page for more information!
We are also open to overseas attendees, subject of course to government advice. In order to make this easier, we're offering an extended period to receive a full refund if travel is not possible by the time of the convention. See our International Attendees page for more information.
Finally, please familiarize yourself with our COVID-19 policy before signing up. In particular, we will be requiring proof of vaccination for all attendees - so if you haven't already, take this as the excuse to finally go out and get vaccinated!
The best way to keep up to date with news as well as meeting other attendees is to join our Telegram chat over at https://t.me/furconz - Telegram is the main communications hub for most of the NZ Furry Community.
We look forwards to seeing you all at FurcoNZ in February!